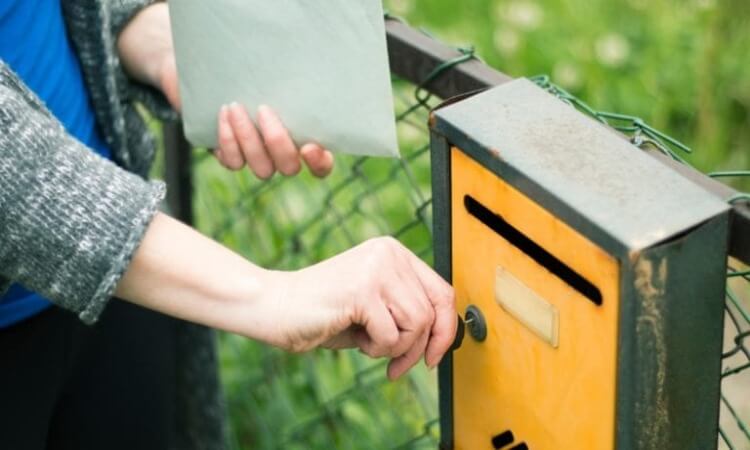 Most of the old houses have mailboxes that are placed in front of their home. However, the keys and locks are the most common issues found on these mailboxes. The best option to fix these is to replace the locks. You can replace the lock by asking for professional help, which will cost you hundreds of dollars, or you can do it by yourself. If you do not know how to replace the mailbox locks, here's a quick and simple guide.
Reasons Why You Need to Replace Mailbox Lock
Some people didn't know how to replace mailbox locks and why they need to replace it. There are different reasons why you need to replace your mailbox lock. If you are in one of the following situations, it is now a sign to change your mailbox lock.
Your Keys Are Missing
Once you find out that the key to your mailbox lock is missing, and you don't have a spare key, you must immediately replace its lock.
Moving Into a New Home
Sometimes, when you moved into a new house with a mailbox, the owner tends to forget to give you the key to the mailbox. If that is your case, you have to replace your mailbox lock for your home safety and security purposes.
Broken Lock
It is frustrating once your mailbox lock got broken. It is the most common reason why people replace their mailbox lock. What do you usually do with a broken lock? Of course, you have to replace it.
You have to change your lock if you experienced one from the scenarios mentioned above.
---
How Much Does It Cost? The Best Smart Plus?
If you are planning to replace your mailbox lock, but you have no idea how much it costs, here's a basic quotation for you. The lock itself normally costs more or less $5, which you can purchase at any hardware store.
If you hire a locksmith to get the old one out, it will cost you around $35 to $60 depending on the locksmith's professional fee or service fee. On the other hand, if you are on a tight budget and can't afford to hire a locksmith, don't get sad. Here, you will learn how to replace mailbox locks on your own.
Easy Steps to Replace the Mailbox Lock
The following easy steps can only work for those who don't know how to replace mailbox locks and don't have a budget to hire a locksmith. Before you perform these steps, you must have the equipment to do so. Here are the easy steps on how to replace mailbox locks.
Buy a New Lock
This is an essential step. You must check the guidelines for replacing and installing the lock before dismantling the current mailbox lock.
Also, you can find a new mailbox lock at any hardware store. You can also look online for mailbox locks and keys, which there are only a few types from which you can choose.
Remove the Old Mailbox Lock
You can only start replacing your mailbox lock once you have removed the old lock. You can save hundreds of dollars if you can do things yourself.
Open the mailbox by drilling through the entire locking mechanism if you don't have the key. Once the mailbox is already open, you can now unscrew the nut from the lock, and then take off the latch. Once you are done, look for the u-shaped pin inside. You may need to pull the lock either up or down, depending on its type.
Start the Installation of the New Lock
To start the installation, you will be needing the following:
Channel locks
Pliers (pair)
Replacement lock
Following these steps to install the new lock:
Put the new lock inside the space where you removed the old lock. When you opted to replace the pin, you have an option. You can choose to use a pin or a nut. The nut is sometimes more secured as it threads over the lock grooves. Yet, both are good.
Get the new pin around the lock. To push the replacement pin into place, use the channel locks.
Place the latch on the back of the lock. After that, screw a smaller nut onto the end. Test the lock to make sure you have chosen the latch with the right size. You can check if the latch is too big or too small. It is too big if you lock it and the key doesn't come out. It is too small if it doesn't lock at all and can easily pull.
Once you've followed these steps, you'll now have a secured mailbox.
Conclusion
Replacing the mailbox lock has a lot of purposes. It can be to fortify the security and privacy within your mailbox. Now, you have learned how to replace mailbox locks, which you can do whenever your mailbox lock gets broken. Why spend money when you can do it by yourself. Know more about Mailbox Locks.