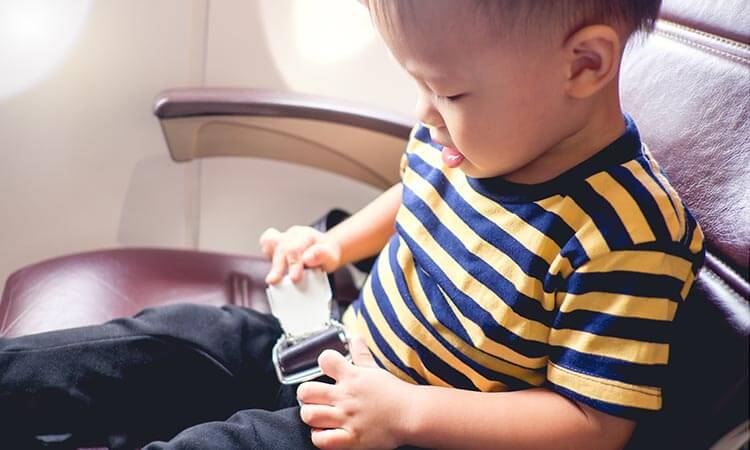 Children are naturally curious, and they love to get their hands on almost everything they see. They consider everything as a toy they can play with, which could put them at risk for injuries and harm, or could ruin the things around the house. So to safeguard kids from reaching what they're not supposed to, parents often find themselves installing a child lock. A fad among the mothers out there is the use of child lock instead of regular locks because they're more convenient to use, and are easy to install. However, when kids grow up, and it's time for the locks to go, the parents' patience is once again put to the test. They now have to deal with how to remove child lock, which has mounted so powerfully on the furniture. This kind of locks usually adheres to the wall using a special form of adhesives. This article aims to provide you with know-how about removing child lock conveniently for added home safety.
Methods for Removing Child Locks
Removing child locks mounted using 3M adhesives require no special tools. You can always find something in your storage to help you remove those child locks. But while those child locks can be taken off easily, it requires caution so as not to damage the furniture. So, when deciding which method to use to remove them, take into consideration what surface you have used them on. For instance, you may want to use something gentler on a painted wooden surface to avoid peeling off the paint. This way, you can safely remove the child lock without damages. Here are steps on how to remove child lock that you can easily follow even when you're not a pro.
Heat it. Heating the adhesive will loosen it, and so turn that hairdryer on and warm the area where the adhesives are. Once the area heats up, the adhesives become easy to remove, and this time you may use a knife to safely remove the furniture's lock. This method is particularly useful when removing bolts mounted on objects that are made of glass or plastic. Take extra caution when using the knife, lest it scratches the surface. If doing so doesn't work, you can try adding moisture. You can do this by either using steam iron or placing a wet rag over the tape and lock and keep using the hairdryer. The steps mentioned above should be able to do the tricks you need on how to remove child lock.
Use Alcohol or Hand Sanitizer. Rubbing alcohol or hand sanitizer with alcohol can help loosen the adhesives from the child lock. Alcohol can remove adhesive residues from plastic, wood, or glass, and it is also one of the most effective solvents that are safe for most surfaces. All you need to do is wet a paper towel or a clean rag with rubbing alcohol, place it around the lock and leave it for a while. Doing so will help weaken and dissolve the tape. After this, it should be easy to remove the adhesives. However, this method should not be used in varnished surfaces as doing so can heavily damage the surface. You would not want that to happen.
Floss it away. We're not kidding. Another tool you can find inside your home that can work well in removing a child lock is the dental floss. To remove child lock using dental floss, take a piece of dental floss, put it under the attached part, and carefully saw it back and forth. Roll the remains of the adhesive up with your fingers; it should quickly come off. You may also wipe off the remaining residues using alcohol or water or any solvent that's safe for the type of surface you are dealing.
Use 3M Adhesive Remover. If the tips mentioned above fails, you don't have to worry yet, as you can use a 3M Adhesive Remover. Although removing a child lock this way means you'll have to buy the supply, it's better than second-guessing if a particular method will work, because the solvent is intended for this purpose. So you can trust that it works. Using a solvent may cost you some bucks, but it will save you time from experimenting on which method will work on your project of how to remove child lock.
When to Remove A Child Lock
While parents may get too excited to remove those locks, it bears repeating that parents need to honestly assess the maturity and level of their kids' grasp before they even consider taking those off. While many suggest that child locks are safe to be let go when a kid turns two, remember this time can also be the most troublesome for the kids. So it's not the age that matters but the child's behavior. There's no rush in removing those locks, and it's best to wait up for when they truly need to be discarded, lest you will find yourself having to install them again.