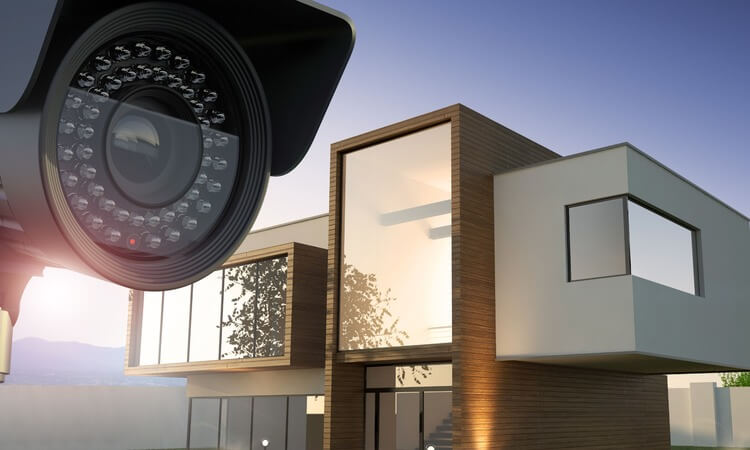 Investing in a security camera has underlying advantages for the property owner. Installing one is a vital decision to make since these gadgets can be pricey. Thus, it is also equally important to know how to keep a security camera from fogging up. Security cameras could face potential damages from battling with the various weather conditions throughout the year, and the most prevalent one is camera condensation.
There are many ways on how to keep a security camera from fogging up. Fogging up can lead to blurry images and recordings that do not capture anything. In the long run, this will cause permanent damage to your security camera. You must take the necessary measures to keep this from happening. In this article, I will discuss some ways on how to keep a security camera from fogging up.
The 5 Easy Ways on How to Keep Security Camera from Fogging Up
These useful methods will help you prevent camera condensation. Moreover, these will permanently deal away with fogging if you observe the methods by heart.
Purchase from Trusted and Reputable Brands
It is always advisable that you purchase your cameras from trusted brands with the utmost commitment to you and your loved ones. A good reputation stems from customer reviews and the company's assurance that they can produce exemplary customer service and outstanding products for your security system. Look for a company that has expert technicians at the ready in case you require any assistance.
Do Not Open the Camera's Housing
Cameras with varifocal lenses allow the user to change the magnification and focus of the camera. If you have one, then it should be easy to adjust the lens. However, there is a chance that humidity can enter the housing during its installation. If the installers are open for a long time for the lens adjustment, this can cause condensation issues, especially if the camera is in full working order.
Another effective solution on how to keep a security camera from fogging up is to use cameras with a monitored lens. This allows the user to adjust the varifocal lens even without opening the housing.
Get Weatherproof Security Cameras
Make sure that you purchase weatherproof cameras if you are going to install them for outdoor use. To identify whether the security camera you are buying is weatherproof, look into its IP. The IP should be IP65 or higher to prevent any water or dust from going in. Find a company that can provide you with this option from their specialists or experts.
Meanwhile, if you are planning to buy online, you can find out whether the camera is waterproof or not by looking into the specifications, especially the IP65 rating.
Check the Working Temperature of Your Cameras
Determining the humidity and working temperature of your security camera is crucial. This is especially so in high-altitude areas and cold regions. It is also necessary to confirm if your security cameras can work indoors or outdoors efficiently. Note that outdoor security cameras can sustain an IP65 weatherproof rating or even higher.
Choose the Right Location for Installation
Even if you purchased a weatherproof camera, this does not mean that you can install it anywhere. You need to take the necessary care and precautions in choosing the right locations to install your security system. There are underlying risks such as harsh weather and direct sunlight, and these can cause condensation forming if you do not take the necessary precautions.
The Solutions on How to Remove Condensation from Security Cameras
Let's say you already took all the necessary precautions to keep a security camera from fogging up. Yet, for some reason, condensation still formed in the interior of your camera. Here are some of the easiest solutions you can apply to solve the problem:
You can wipe the condensation off the lens when this happens. You may have to do this frequently, but for only five minutes. Make sure to this every time the condensation accumulates on the lens. The dome covers also need to be wiped when condensation forms to remove any moisture build-up inside.

Install blowers and heaters to regulate the temperature inside your security camera. This will decrease the risk of condensation.

Use desiccants and silica gel to dehumidify the whole area. These are especially necessary for sealed areas. Moreover, this is a cost-effective means of preventing and removing condensation.

You may also use an anti-fog spray after wiping the condensation off the covers and lenses. This must be used to help prevent or minimize condensation from occurring later on. Additionally, this is a great way to maintain your security cameras.

If you already exhausted all means to no avail, contact a specialist. They can help you with this recurring problem.
Conclusion
Security cameras exist to help secure properties and valuables, especially when you are not around. Securing your business does not merely include installing security cameras. Knowing how to keep a security camera from fogging up is an efficient way of maintaining and monitoring your CCTVs. A security camera will be rendered futile when fogged and misused. Do not let your money go down the drain and take proper care of your security cameras. Find out more about Security Cameras.