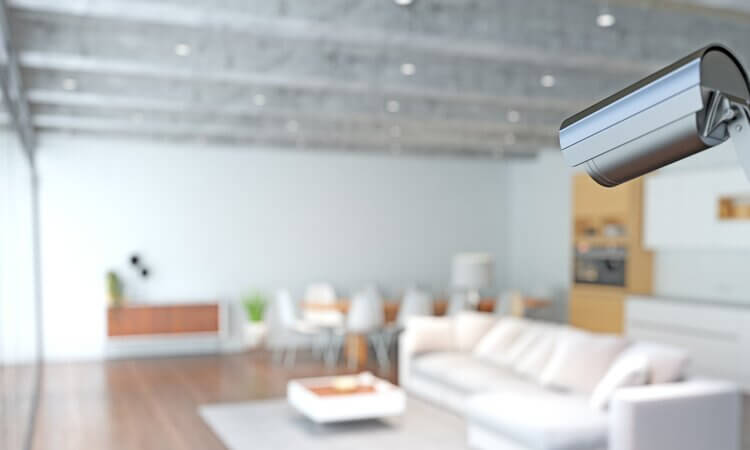 With CCTVs or Closed-Circuit Television Cameras, you'll have eyes everywhere you want at your home or office. It became a necessity in every establishment and community because it provides security. However, people are trying to figure out how they can install it by themselves because hiring a professional is pricey. In this article, we teach you how to connect CCTV cameras to TVs. But first, let's discuss why are CCTVs important.
Why Are CCTVs Important?
This device is primarily invented to give a private view or monitor every corner of the room without being suspected. They are usually placed overhead or attached in the ceilings. Some of them are high-tech and aren't noticeable in the eyes. With CCTV's you can take a look who is at your doorstep or in your vicinity.
If you are running a business, you can monitor the operation and provide security to your customers. Thieves or other bad guys can easily be located if CCTV's are installed properly. But how to connect CCTV camera to TV?
How to Connect CCTV Camera to TV
Choose the Right Type of CCTV Camera
Not all types of CCTV cameras are compatible with regular televisions. If you are thinking of installing AHD technology or the latest high-definition analog camera with HD-CVI or HD-TVI, you will need an extra device to install these. Unlike traditional analog cameras, they are mostly compatible with regular televisions and require fewer installation devices. So it's not a question of how high-tech or expensive your camera is if you're working on how to connect CCTV camera to TV.
Prepare the Materials Needed
If you're thinking about how to connect CCTV camera to TV and the materials that will be used, don't worry because they are very simple. The following materials are supposed to be prepared before the date of your desired installation.
BNC Connector
There are different models in the market, but its primary purpose is to secure both sides of the coaxial cable connected to the RCA adaptor.
Coaxial Cable (RG59)
This will allow the video signal to send and produce power at the same time.
Analog Camera
It can be a box type, bullet, or dome as long as it has a 400 to 700 TV lines.
RCA Adaptor
This is the link between the TV and the CCTV camera. Once the BNC and coaxial cable are connected, the BNC connector will be adapted to this RCA adapt. The RCA will then serve as an input to the television.
Power Supply
Many power supplies can be purchased in the market, but choose the ones inside the safety box and with fuses.
Power Jack Plug Adapter
This adapter will power the connection.
Start Installing Your Camera
Since you have all the components you need, all you need to consider is how to connect a CCTV camera to the TV. The first thing to do is attach the camera anywhere you want it, as long as it is not too obvious, or else, it would be a waste. Then placing the cable connection will follow.
Link the Camera to the CCTV Cable
The connection is important if you want to know how to connect CCTV camera to tv. Your BNC connector should properly be connected to the coaxial cable. Failure to do this with precision will lead to bad connections. You must also make sure that there will be no contact between the braid and the center conductor.
Power Your Camera with P4 Connector
If you don't want to bring your effort to waste, pay attention to the polarity of the right cables. Because if not, you will damage your camera. You must also connect the P4 connector properly with the power supply and to your CCTV camera.
Power Your Camera
Powering the camera will be easy as long as you follow the right polarity. All you need to do is connect the power supply carefully to your CCTV camera.
Connect Your CCTV Camera to Your Television
After all the steps, you are now closer to reality on how to connect CCTV camera to TV. By connecting the BNC to the RCA adapter, you can finally connect your CCTV camera to your TV in the standard video input.
It's Time to Test It!
Since you have successfully connected your camera to your television, the image should appear on the screen once you have chosen the audio and video or AV input on your TV if you're done. Congratulations! You can now see and monitor areas at home with a big screen!
Conclusion
CCTV cameras are now considered as necessities at home, establishments, roads, and communities. Since it is impossible for us to patrol all day and night, CCTV cameras will do the job. It can record movements and help locate the suspects just in case a criminal act occurs.
Now that you know how to connect CCTV camera to tv, you don't need to do the guesswork. Just follow the steps and be patient with the procedures and testing. After all the hard work, you can finally monitor what is happening inside and outside your home on a bigger screen. Find out more about CCTV Cameras.