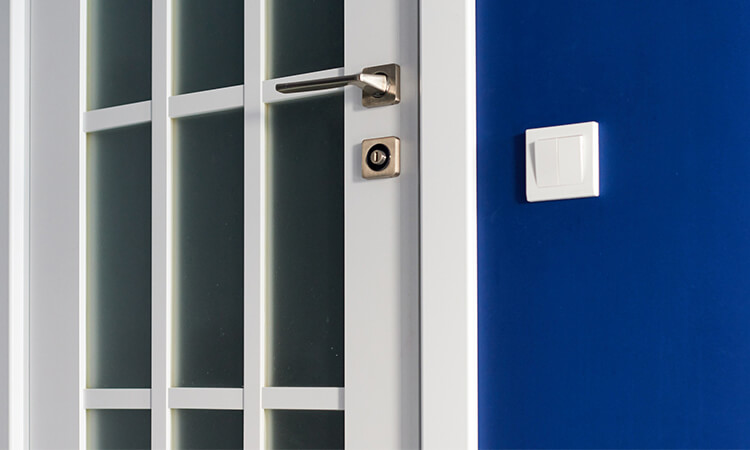 When babies begin to learn how to walk with their little feet, you cannot deny how tired you can get from running after them. They like to spend time reaching for things. Plus, we see them turning around knobs. We all know that doors are not safe for babies, so before anything bad happens, you need to search for the best answer on how to baby proof doors and your safety at home. Before we share with you the tips, let us talk about the importance of baby-proofing your doors at home.
Why Is It Important to Baby Proof Your Doors?
Doors are an essential part of the house, and without them, your home will invite thieves and trespassers. But doors can be dangerous to babies if they are not baby-proofed. Of all parts, you will agree to us that the hinges are the most dangerous part. We know that babies are curious too curious and are attracted to try new things. An example of this is the hinges of the door; babies usually put their little fingers there and cry after being pinched.
Second is the scenario where they have successfully opened the door and led them to the house's dangerous areas. You might have heard about the baby who was able to open the bathroom door and accidentally feel into the big pail of water and drowned himself. So how to keep toddlers from opening doors? Certainly, no parent wants this to their child, so follow the tips below if you want to avoid this incident.
The Different Ways on How to Baby Proof Doors
Buy a Finger Pinch Guard
You don't want your baby to mess with the hinges of the door because getting pinched doesn't feel good. These protective aids are usually "C" shaped and the answer to your question on how to baby proof doors. This will effectively block the door from totally closing. All you need to do is place it on the outer edge of your door that is not noticeable in your precious little eyes. The Finger Pinch Guards are not permanent, so if you want to close your door, take it off on your door's edge.
Invest on Doorknob Covers
Babies love to turn knobs when they start to walk with their small feet, that's a fact! So if you want to prevent toddler from the opening door, invest in door knob covers. Don't worry because these aren't expensive. Putting this on your doorknob will prevent your baby from opening the door because it would require much force and effort to turn it.
Install a Security Chain or Deadbolt 
This would probably be the easiest solution on how to baby proof doors because you don't need to be a professional to install a childproof door. All you need to do is install it on your door frame and the upper part of your door that your baby will not reach.
Use a Pool Noodle 
This is one of the most economical ways on how to baby proof doors. It's like hitting two birds with one stone. Why? Because first, you are recycling. Second, it's economical because you don't need to buy an expensive finger pinch guard. All you have to do is cut it either half or a quarter and glue it on your door's edge. It will effectively stop your door from shutting and help your baby avoid getting pinches. 
Use a Door Top Lock
Wonder how to baby proof doors? Use a door top lock! Placing this at the top of your door will prevent your child from opening it. Aside from its not reachable, you can unlock it on both sides. This will help in keeping your door completely shut, and only you can quickly unlock it.
Set-up Baby Gates
Sometimes locking the door is not the only answer on how to baby proof doors. Of course, there are areas in our house that we want to keep them away like the staircase, garage, main door, and bathroom. Setting up baby gates or doorways and other parts of your house will keep them from getting harmed in some areas of your house.
Use a Thick Towel 
Sometimes you need to look at your clothes closet to get the solution on how to baby proof doors. You can use your old towels to baby-proof your door. All you need to do is fold it and hang it on the top of your door, near the hinge. Surprisingly your old towel can pull a trick in preventing your door from shutting. This will prevent your baby from getting pinches on the hinges of your door. If you have no available old towel, you can use your old clothes. 
Conclusion
It is challenging, especially for first-time moms, to keep babies away from harm. Sometimes the things inside the house that you do not suspect are the ones that can harm them. An example of this is the doors in your house. A minute or two without looking after your baby, he or she may get hurt on your door's hinges. Babyproofing would be the best solution to keep your precious little one away from harm.
Now that we have given you the tips on how to baby proof doors, you can make a move to keep your baby secured! Isn't it a piece of good news for your baby? Worry less and enjoy your afternoon tea while watching your baby's play with his favorite toy. Here's how to learn more about Child Safety.