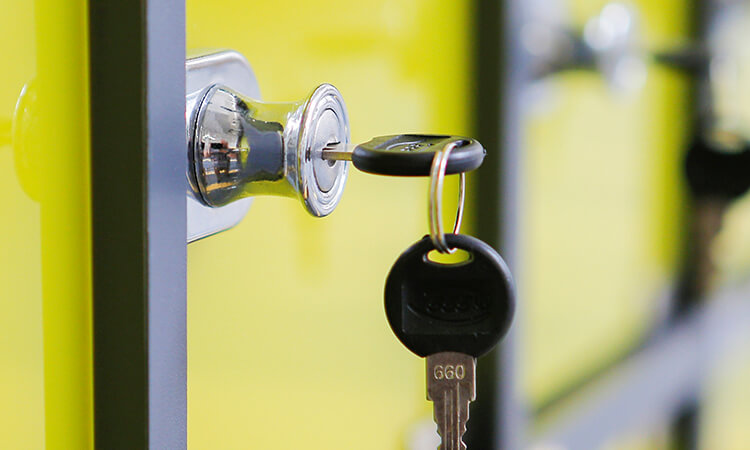 File cabinets provide your much-needed storage space for your important files and documents. But most importantly, they provide secure storage that protects your files from loss, theft, or damage. They have an excellent and sturdy locking mechanism that gives exceptional protection for your files. However, do you know how these safety products like file cabinet locks work?
.
What Are File Cabinets?
To fully understand how file cabinet locks work, let's get to know some details about file cabinets. They are pieces of home and office furniture characterized by drawers that hold papers and folders vertically. Such cabinets are mainly used to store files and documents and facilitate organizing, removing, and using them.
File cabinets are generally characterized as having either rigid drawer fronts or receding drawer fronts or a combination. The receding drawer front file cabinets may be either shelf-type cabinets or the pullout drawer-type.
Does a Master Lock Door Security Bar Work?
The answer to this question is that it depends on how you will use the master lock door security bar and which one you will use. There are master lock door security bars that can withstand more weight against them compared to others.
So, you need to look for the ones that are made of durable material and ensure that when you use the security bars, it is securely fastened to the doorknob and against the floor.
The Different Types of File Cabinets
You need to know the most common file cabinet types that you will encounter while you learn how file cabinet locks work. Each type has its unique purposes to help you secure your files and organize them orderly.
Lateral File Cabinets
They are also known as horizontal file cabinets, which provide an extensive enough filing system that can accommodate both letter and legal sized paperwork. It is a great file cabinet option if you're looking for something that can hold both types of papers. They also came in a wide variety of styles and colors and made from wood or metal.
Vertical File Cabinets
These file cabinets don't take up too much floor and area space. These compact file storage options have various styles and materials, including wood veneer, metal, and solid wood.
Flat File Storage Cabinets
They are perfect solutions if you have large documents such as blueprints, artwork, drawings, or maps that need a secure place.
Mobile File Cabinets
They work great as under desk filing cabinets and serve as portable file systems because of their convenient casters that allow for easy transport.
Card File Storage
They work as a reliable filing solution for libraries and institutions that need a place to house index cards. They come in a variety of sizes were built purposely for card catalogs.
Side Tab Filing Systems
Side tab filing systems are commonly used for medical facilities due to their sturdy construction and ability to house many documents. They are also available in a variety of styles.
How Do File Cabinet Locks Work?
File cabinets use keyed locking mechanisms, push button locks, locking bars, and even some keypad options. Each file cabinet lock has a tumbler, just like a door lock that works in the same way. When you insert the key into the file cabinet lock, the teeth push and roll the tumblers into position.
If the right key is used, the tumblers lock into the open position, and you can turn the key in the file cabinet lock. This action releases the lock if it is already set. In the same way, it locks the cabinet if the lock is in the unlock position before inserting the key.
Lock Bar
The file cabinet lock has a small, round bolt that is connected to the lock's body. This locking bar is a small knob or rod located on the bottom of the key and tumbler body connected to the tumbler assembly. When the key is turned to the left, it raises into the lock position. It means the bolt is sticking up from the body of the file cabinet lock, and it will not allow the cabinet to be opened.
Mounting and Operation
The file cabinet lock is mounted inside the cabinet frame. A hole is drilled into the top of the frame right over the file cabinet drawer, and the tumbler housing and cabinet lock are inserted. The lock is installed so that the bolt can slide into a hole of the file cabinet's shelf top or bottom portion. When locked, the bolt then slides into this hole, preventing the file cabinet from being opened. Knowing how file cabinet locks work will mean much to your convenience.